This demo assumes you've already logged in to cPanel, and are starting on the home screen.




Enter the email address you want to create, and assign it a password. Set a mailbox quota for the account if you wish.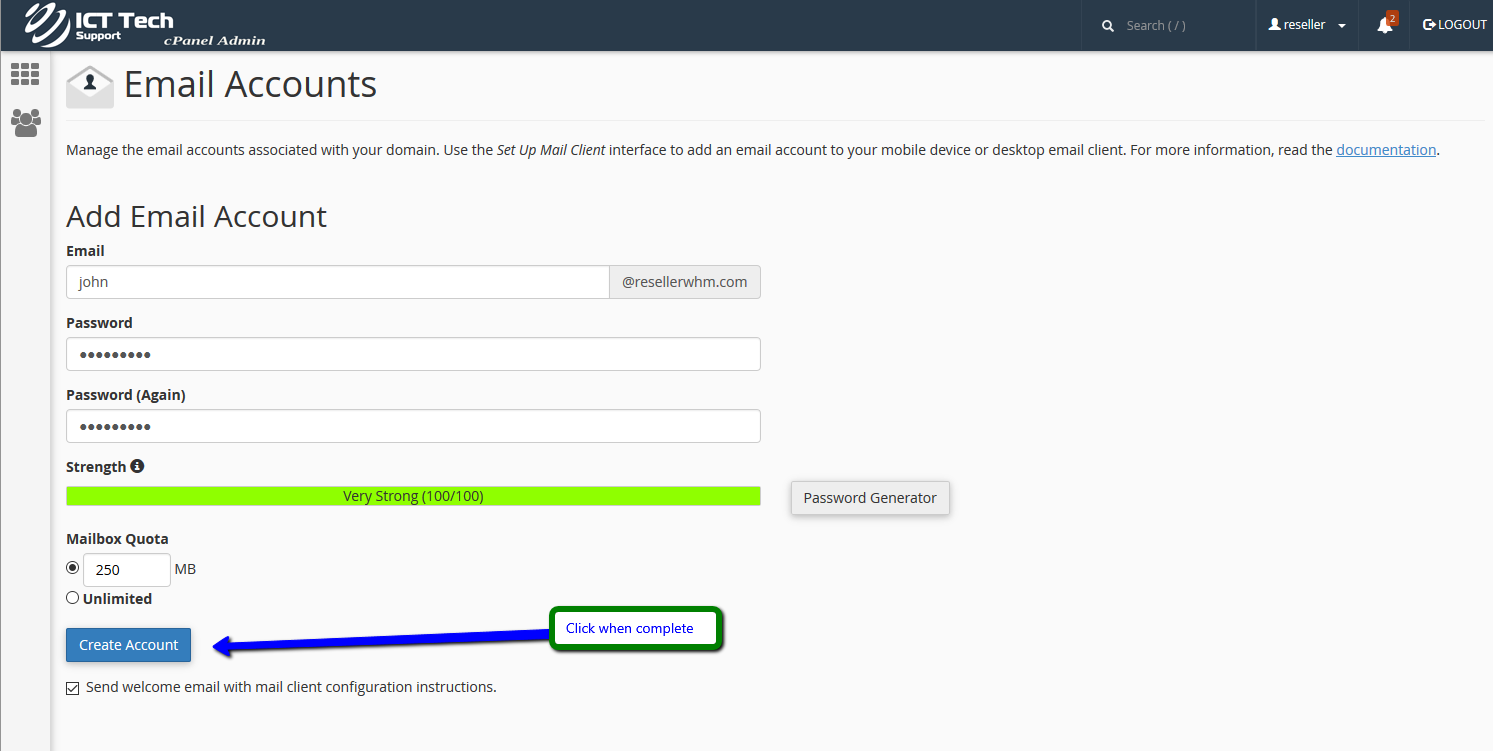 From the Email Accounts screen you can access webmail for the account, change its password, change the quota, or even delete the account.