To help you view the current settings of your device or IP PBX connected to our network. We also offer an alert notification if your device or IP PBX looses registration to our network for many reasons such as loss of your Internet service, power outage to cause your equipment to be unreachable or DDOS against your equipment causing VoIP traffic to be blocked.

First select VoIP Services box.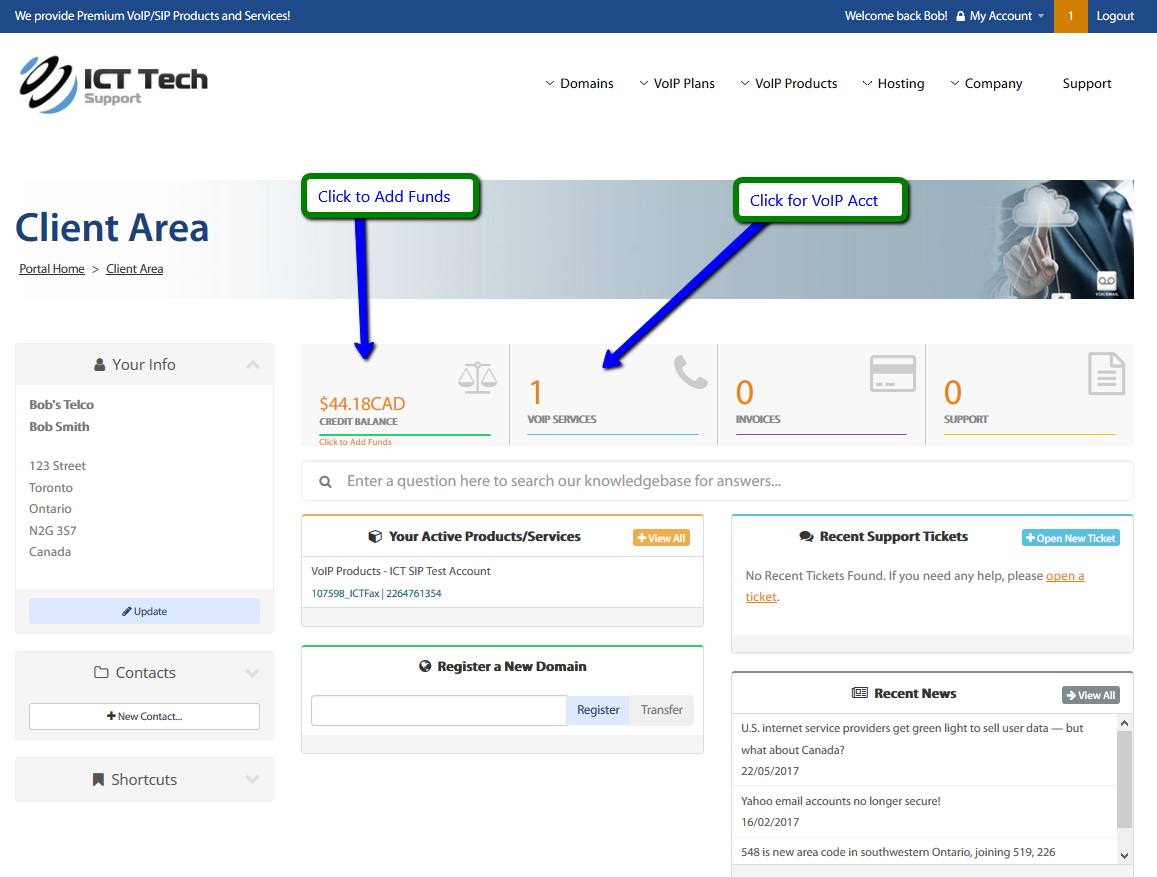 Then select VoIP Acct Info box (if the box shows "Support" instead please send us an email to enable this feature)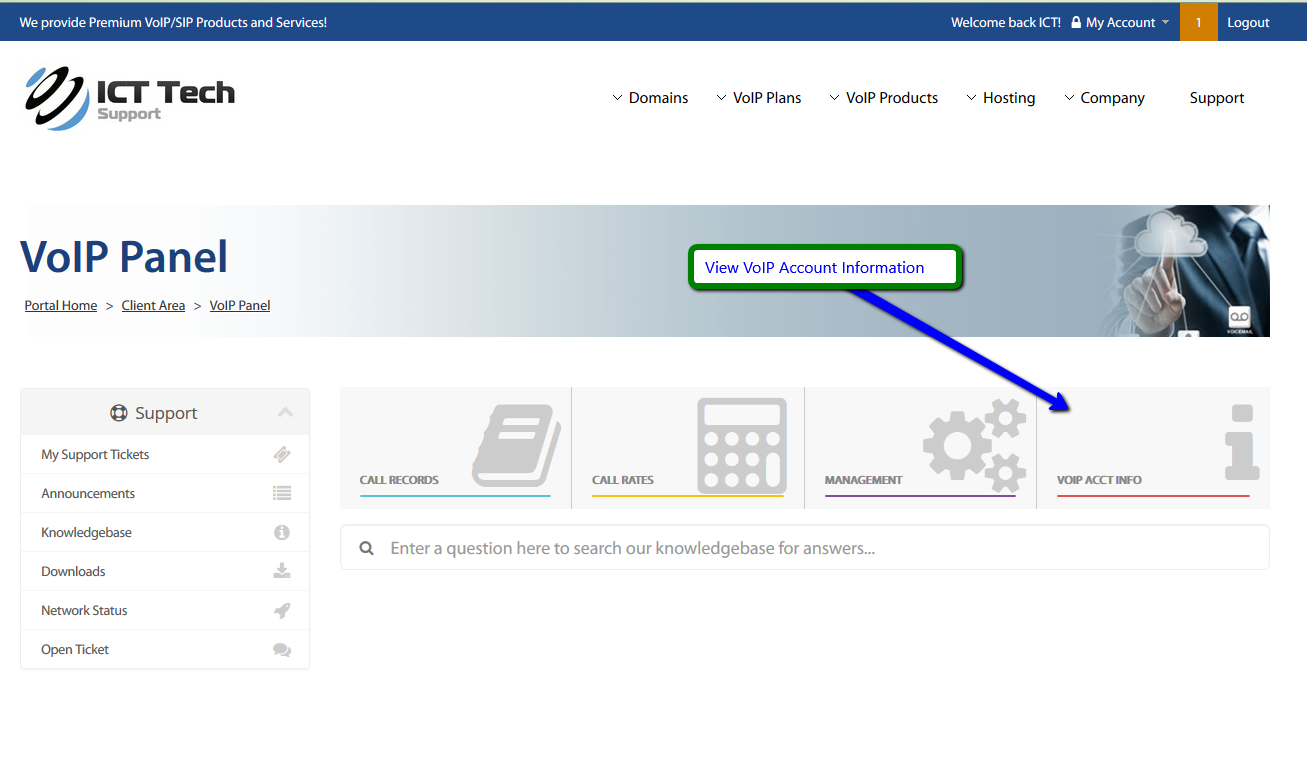 You will then see the product details page which if you have more than one VoIP service account you may select the one to view the information by clicking on the row which contains the product.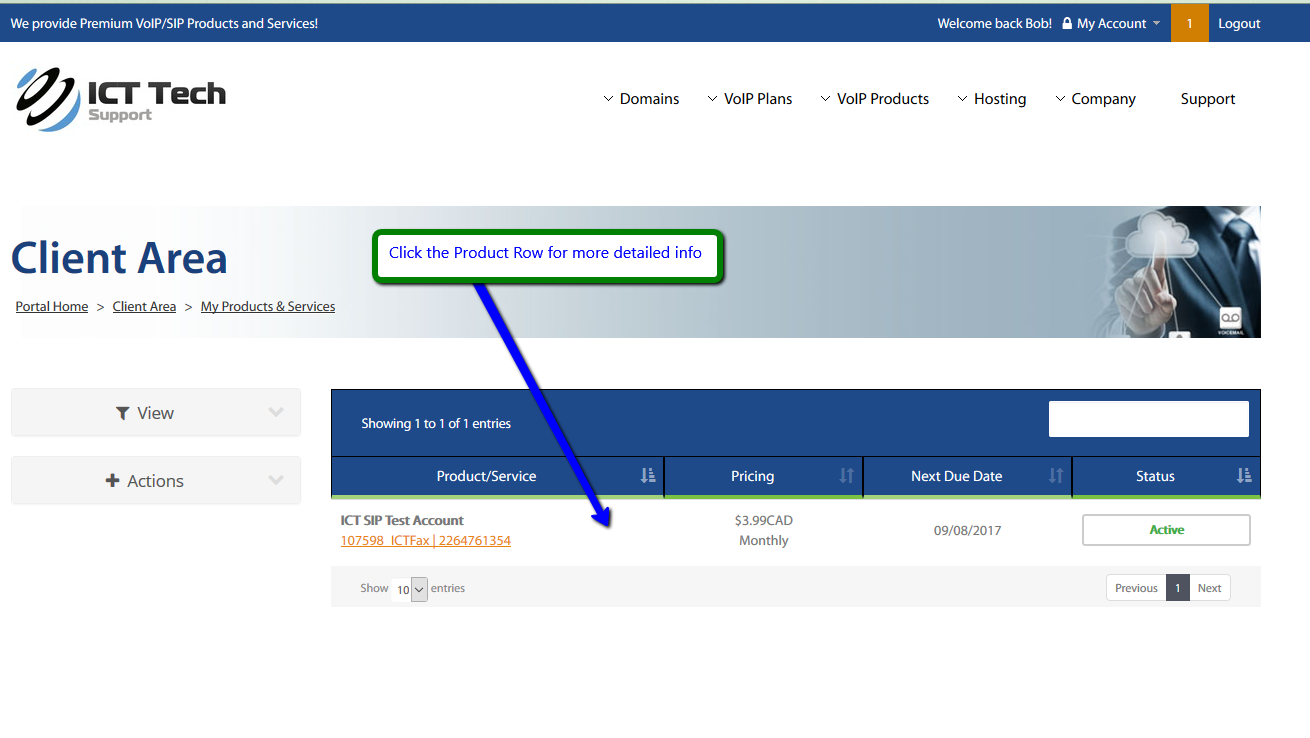 The product details page allows you to upgrade or downgrade the current VoIP product, view CDRs and view the product info. Clicking on Additional Information will give you a more detailed view of the settings for your device or IP PBX system.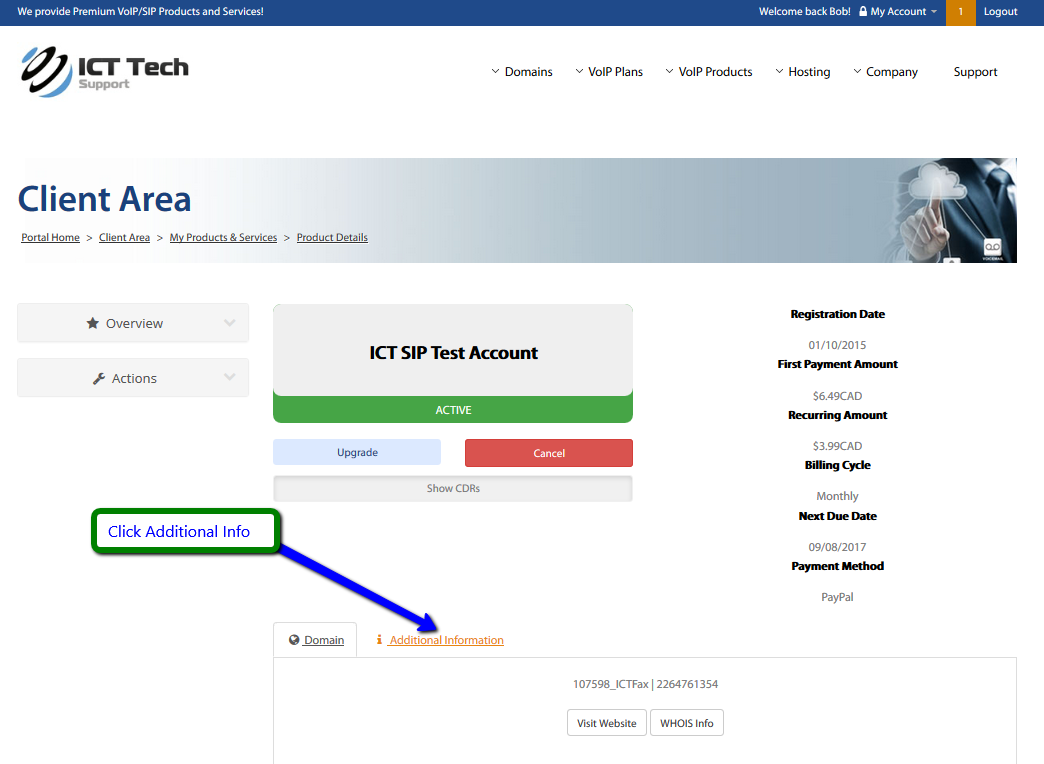 Depending on your plan and equipment being used on our network the following display maybe different.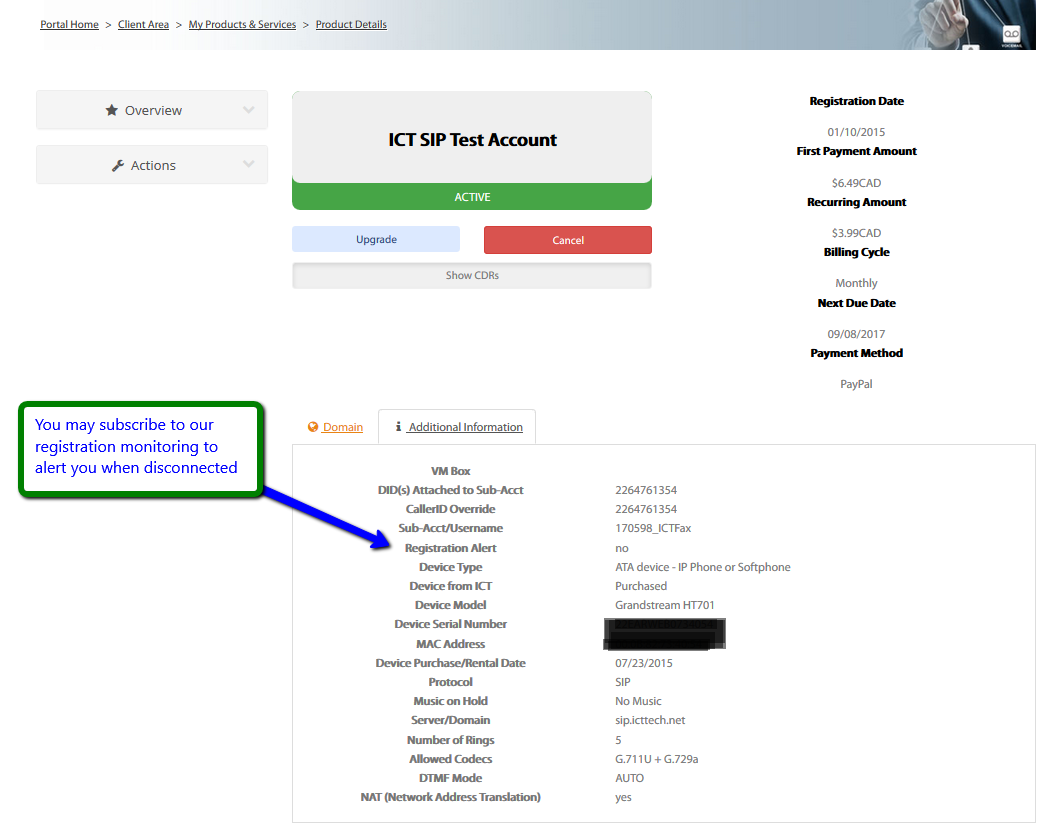 Detailed SIP information and device info:


VM Box
If you subscribe to our Enhanced Voicemail your mailbox number will be displayed here, otherwise it will be blank

DID(s) Attached to Sub-Acct
Phone numbers attached to this sub_acct and device

CallerID Override
The phone number shown is being used as an overide for Caller ID

Registration Alert
Yes or No if you subscribe to our lost registration alert notification service


Device from ICT
Is the device or IP PBX provided by us

Device Serial Number
Device serial number

Device Purchase/Rental Date
Is the device purchased or rented

Music on Hold
The music on hold selection

Number of Rings
If DID is available then how many calls before no answer routing

DTMF Mode
Current DTMF mode selected

NAT (Network Address Translation)
Is NAT being used